MAM (Multi-Account Manager)
What is forex MAM Account?


A MAM (Multi-Account Manager) account in Forex is a type of trading account that is designed for money managers who manage multiple clients' funds. With a MAM account, the money manager can trade multiple client accounts from a single account, making it easier to manage and allocate trades across multiple clients. The MAM software allows the money manager to specify different trade sizes, risk management settings, and other parameters for each individual client account, while still having the ability to trade all of the accounts from a single platform. This type of account is commonly used by professional money managers who manage funds for a large number of clients.
SONY FOREX MAM Services with Best Broker FXchoice Money Manager Program.
FxChoice :

For all Global Clients with US Citizens.
Forex MAM Account Management Services information.
Currency Pairs : AUDCAD
Account Type : Classic MT4
Leverage : 1:200
Trading Strategy : intraday, Average Trade and Smart Grid,
Earning Per Month : 4% to 8%.

No Gambling.

Highly Tight Risk Management.

It is a Long Term Trading Program.

No holding Trade weekend Maximum.

Draw-down of not more than 30%

Win trade rate of at least 75% to 95%

Risk & Reward Ratio = 1:5

Consecutive losses = 1

Consecutive wins = 5
Minimum Deposit Required :

1000/USD

or More (without Bonus Credit)
Maintain balance every month : $1000.00
Withdrawal : Each Month.

Note :

It will be better for you if you make your deposit without any bonus.
Help :

MAM Manual Clients Perspective, Click Here (Pdf.file)
"MAM" Master Account Live Performance
Over
9
Months
.
M
yfxbook
Third-Party Verified Result.
Click on the Chart to Verify the Real Trading Results.
Trading history weekly update.....
Last Month Profit "
Oct 2023
"
=
3.80%
Checkout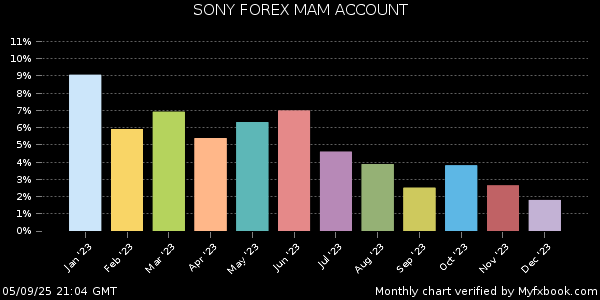 ✅
Good Risk Management without Greedy Emotion.
✅
Reasonable Consistent Profit in Forex.
✅
it is not a Gambling. Trading without Greedy Emotion.
Help :

MAM Manual Clients Perspective, Click Here (Pdf.file)